Installation of Anti Slip Tape
Our anti slip tapes and coats are used to prevent slips, falls and consequently injuries that may result from them. They improve the usability and security of the premises. They can be used in the vicinity of oil, grease and water, inside or outside.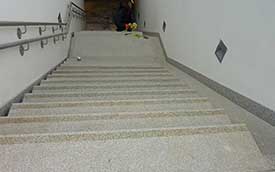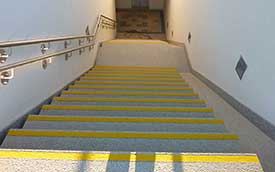 Floor Marking
Our PermaSafety marking tapes are very durable and are used for marking warehouses, various passages, paths, … PermaSafety is a marking system for immediate and simple use. It has a 2 year warranty. It is the most durable and efficient marking system available.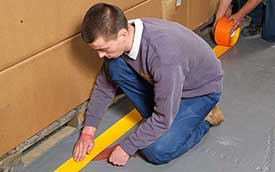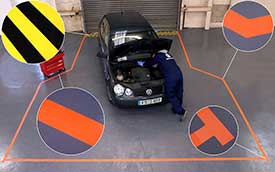 Installation of Tactile Paving for blind and partially sighted
Tactile Paving is used to alert the blind and visually impaired people to danger on the road. Tactiles distinguish from each other depending on the material they are made from and by the type. Types of Tactile Paving are blister, guidance path, cycle path, rail blister, hazard corduroy. Each of them is designed for a specific warning.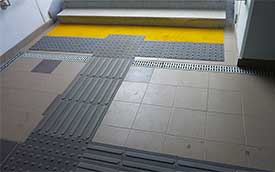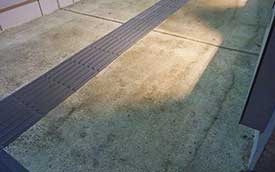 Installation of Playground games
Games have an important role in a child's life. They help to develop children's motor skills and stimulate their body activity which affects the child's development.