Our aqua safe anti slip tape is UV resistant and resistant to salt water. It is self-adhesive and sutible for bare feet, light footwear and even for the food safety areas. It is easy to clean. It has no harsh grit granules. Also part of our standard offer – circles for baths.
Use
For internal and external use
Examples of use
Vessels, swimining pools, on the stairs, baths, terraces …
Suitable surfaces
For most surfaces such as wood, stone, ceramic, marble, granite, PVC, clinker …

Temperature range
From -40°C to +93°C
Colours
Wide range for a aesthetic appearance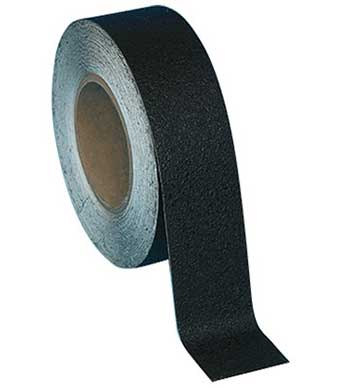 Grey
Pantone/RAL
Cool grey 10/7037

Beige
Pantone/RAL
452C/1035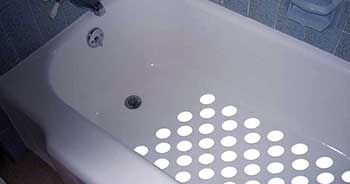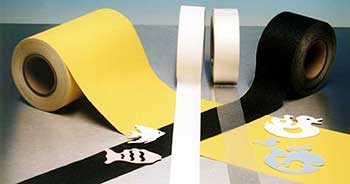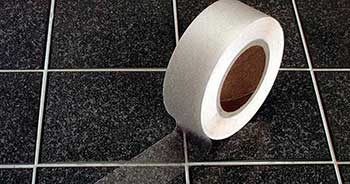 Depending on order quantity, we can provide aqua safe anti slip tape in a wide range of sizes, shapes and colours ( matching Pantone or RAL reference ).
How can I see the Tape?
We enjoy sending samples, because we want you to see this unique product firsthand. Contact us for more information on samples.
Aqua Safe Anti Slip Tape
This is our first waterproof anti-slip tape It has a unique non-abrasive surface that does not slip. It's also suitable for bare feet and light footwear. There are many cases where our standard abrasive anti-slip tape is not an ideal option.
Examples of where it is better to use non-abrasive anti-slip tape:
the product should be easy to clean,
there should be no shedding of grit,
the product must not damage bare skin, wet clothes, fabrics, etc.,
where the use of cleaning machines is not compatible with an abrasive substrate.
Easy to clean. No hidden places for bacteria
The tape is beeing produced by an embossing roller, which does not create any hidden areas where bacteria or dirt could harbor. You just simpli wipe the tape with a wet cloth. Ideal for kitchens, production of sterile products, home interior stairways, food preparation areas.
Ideal for bare feet and slippers
Ideal for use on boats, sailboats, bathtubs and other bare foot areas. Providing the perfect combination of grip and comfort to bare feet. For the shower or bathtubs we recommend the use of our anti slip circles for baths.
Surface protection against scratches
Our waterproof tape is very durable and provides an excellent impact protection, due to its thick homogeneous structure. Many of our customers use it to protect the metal from scratches and damage.