Standard Anti Slip Plates Tapefor
Standard anti slip plates are mechanically fasten in place with screws, nails or clamps and are an ideal solution in constantly wet or otherwise unsuitable surfaces for bonding. They are made from 1.6 mm thick aluminium with a weather resistant anti slip cover that is colour resistant.
Use
For internal and external use
Examples of use
On boats, swimming pools, stairs, baths, terraces …
Suitable surfaces
For most surfaces such as wood, stone, ceramic, marble, granite, PVC, clinker … and areas where bonding is not possible
Colours
Black, yellow in black/yellow.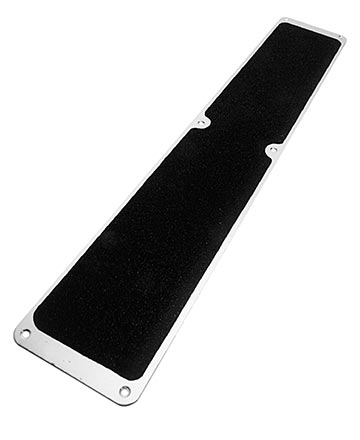 Yellow
Pantone/RAL
113U/1023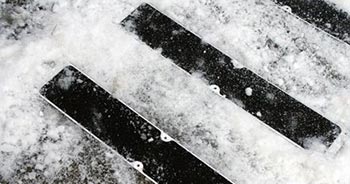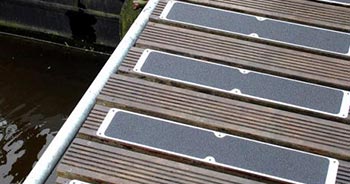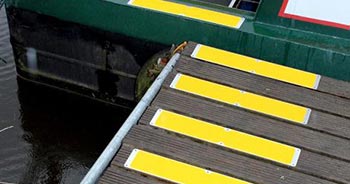 Standard sizes are 115mm x 635 mm, 63 mm x 635 mm and 115mm x 1000mm. There are also other sizes, shapes and various color options available. Standard size (115mm x 635mm) is designed with six holes for easy fastening with screws and has rounded corners for a seamless and aesthetic appearance. As regards the other size, please contact us.