Handrail grip tape has a surface with tiny holes, it feels damping and is ideal for use on handrails, ladders, scaffolds, and the like. The handrail grip tape is self-adhesive. It offers you a better grip and also better appearance. It can be used on all hard surfaces where you want to provide a better grip or to make a non-slip surface.
Use
For outdoor and indoor use.
Examples of use
On handrails, ladders, scaffolds …
Suitable surfaces
For all solid surfaces.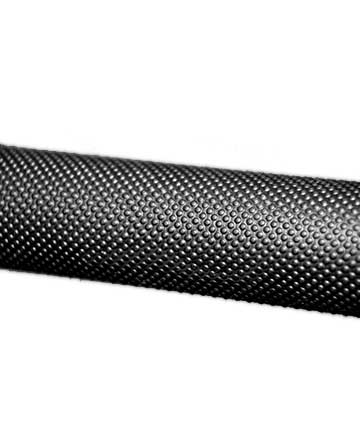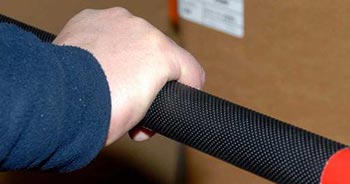 Depending on the amount of the order, the tape can be cut to any width roll. It can also be produced in any color.
How can I see the Tape?
We enjoy sending samples, because we want you to see this unique product firsthand. Contact us for more information on samples.
Handrails are an important part of the staircase, which provide us with additional security when using the stairs. However handrails serve their purpose only if they offer enough grip. In addition, thy have to be appealing to the touch, because nobody likes to touch cold metal pipes. We offer Handrail grip tape for these exact purposes.