Snow, ice and mud easily counteract the anti-slip properties of the majority of anti slip tape. We have the solution! Our selection – rough anti slip tape coated with a thicker aluminum oxide grit to prevent clogging.
Use
For internal and external use
Examples of use
On the stairs, terraces, entrances, skateboards, fitness equipment …
Suitable surfaces
For most surfaces such as wood, stone, ceramic, marble, granite, PVC, clinker …

Temperature range
from – 30ºC to +70ºC
Colours
Wide range for a aesthetic appearance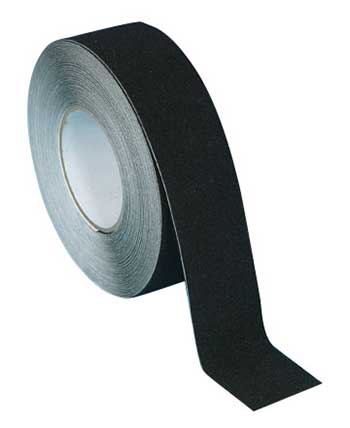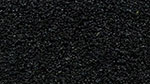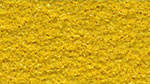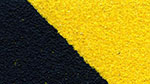 Yellow
Pantone/RAL
113U/1023

Depending on order quantity, we can provide the standard anti slip tape in a wide range of sizes, shapes, colours ( matching Pantone or RAL reference ) and anti slip materials (aluminium oxide or silicon carbide)
How can I see the Tape?
We enjoy sending samples, because we want you to see this unique product firsthand. Contact us for more information on samples.
Coarser and extremely durable surface
The coarse anti slip tape has, like the name suggests, coarser surface than the standard anti slip tape.
The grit that is used for coarse anti slip tape is still the same substance – aluminium oxide. The only difference is in the size of grit granules. They are larger. Larger grit granules allow a deeper profile of the upper surface. Deeper profile helps to prevent clogging with dirt, dust, ice, etc., while providing great durability of the tape.
Colours
Coarse standard anti-slip tape is available in black, yellow and black/yellow.
Sizes
Tapes are available in widths from 19mm to 1168mm. Widths of between 10mm and 18mm are available on special request. Standard widths on stock are 25mm and 50mm. The length of the tape on stock is 18,3m.
Application
Thanks to the rougher surface the tape is ideal for use in environments exposed to constant dirt or water (industrial and construction sites). The deep recesses on the surface of the coarse anti slip tape prevent clogging, allowing adequate slip protection in demanding environments.
Custom Coarse Anti Slip Tape
Rough anti-slip tapes are available in different shapes, colors (corresponding to RAL and Pantone scale) and sizes dependent on order quantity.