Our thick anti slip tape has many new uses. It is selfadhesive with a thicker layer of adhesive. Usable even on metal and stone, where cracks up to 2mm can occur. The thickness provides cushioning on surfaces, such as steel plates. All our non slip materials are strong enough to withstand industrial use and more. Nevertheless, many customers have expressed a desire and a need for a thicker anti slip material. Production of the thicker anti slip material was not so simple.
Use
For internal and external use
Examples of use
On boats, stairs, terraces, entrances …
Suitable surfaces
For most surfaces such as wood, stone, ceramic, marble, granite, PVC, clinker, steel …

Temperature range
From -30°C to +70°C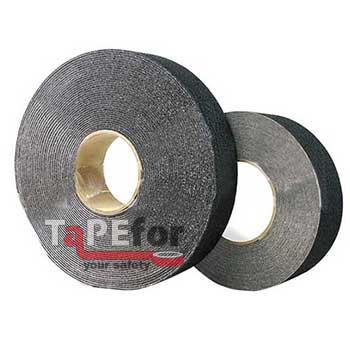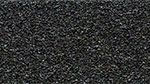 Depending on order quantity, we can provide the tape in a wide range of sizes, shapes and colours (matching Pantone or RAL reference).
How can I see the Tape?
We enjoy sending samples, because we want you to see this unique product firsthand. Contact us for more information on samples.
Very thick anti slip material first came on the market in 2015. The thickness of the material stands at 2 mm. A lot of changes and investments in new production equipment had to be done in order to ensure constant quality that distinguishes all our other anti-slip tapes.
Now we can offer you a thicker anti slip material in black with a thickness of 2 mm and type of granulation that is somewhere between the standard and coarse.
Our new 2mm thick anti slip tape is thicker due to the adhesive substance applied on the base and has many uses. It is especially useful on uneven surfaces since simultaneously removes the risk of tripping and increases the non slip properties of walkways or steps.
Because of the thickness the tape is particularly useful on uneven surfaces such as metal and stone, where 1.8 to 2 mm receses appear due to which our standard non slip material becomes unusable.
Some people generally prefer to choose a thicker material. 2mm product is often used on vessels and the floor made of steel plates, since the thickness of the material provides cushioning.
It is available in cut pieces or on rolls from 20mm to 1170mm in width and 18,3m in length. Regardless of the thickness the material is available at very competitive price.