Glow in the dark PermaSafety
PermaSafety is also available as glow in the dark floor marking tape. It is durable, efficient and as easy to use as our ordinary colored PermaSafety tape. During nighttime or lights out the product emits a bright green light, This is to ensure safe passage through the corridors, warehouses, factories and distribution centers. Glow in the dark PermaSafety tape is like the rest of PermaSafety tapes self adhesive.
Use
For internal and external use.
Examples of use
In warehouses, production, on the stairs, terraces, entrances, hallways, offices, output …
Suitable surfaces
For most surfaces such as wood, stone, ceramic, marble, granite, PVC, clinker, concrete …

Temperature range
From -30°C to +70°C.
About luminance
luminance of 0,32mcd/m² is the level at which light can no longer be seen by the human eye.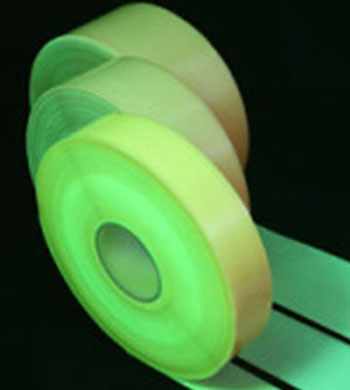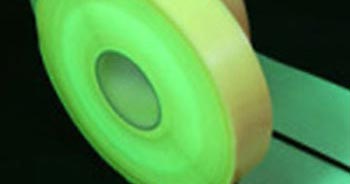 Depending on the order amount the Glow in the dark PermaSafety can be cut into any roll width and any form.
How can I see the Tape?
We enjoy sending samples, because we want you to see this unique product firsthand. Contact us for more information on samples.
Glow in the dark floor marking tape PermaSafety uses the exact same construction as the normal PermaSafety range. It Light-emitting properties are consistent throughout the tape. This means that even if the tape scratches or tears it will still lit evenly. A feature that is present in every part of the material ensures maximum visibility and safety. Durable structure ensures that the removal is as easy as application.
The tape is recharged by natural or artificial light. This means that it will perform for a functional amount of time.
Glow in the dark floor marking tape PermaSafety is available in rolls of 50 mm, 75 mm and 100 mm width and 30 meters in length. As with virtually all our products, we can provide Glow in the dark floor marking tape PermaSafety tape of different lengths, widths, and shapes.